Approval For New Holiday Park Reception Building
PRP is pleased to announce we've successfully received planning approval for a new contemporary reception building for an established Holiday Park in Lincolnshire.
The client's initial intention was to refurbish an existing red brick outbuilding to provide the reception and offices. However, after further analysis and inspection of the existing building, it found the building to be in very poor condition. Therefore, the brief was changed to ask us to deliver a new reception building which provided a cohesive addition to the existing buildings already surrounding the application site.
The concept looks to correlate with the high quality presentation already demonstrated on neighboring buildings and an architectural form to ensure the new building provides a destination, fit-for-purpose, and a focal point for those entering the Holiday Park. This is to be supported by a means of a new meet and greet area offering a real sense of arrival, leading directly into where the main parks reception will be positioned, with boardroom, offices and toilet facilities.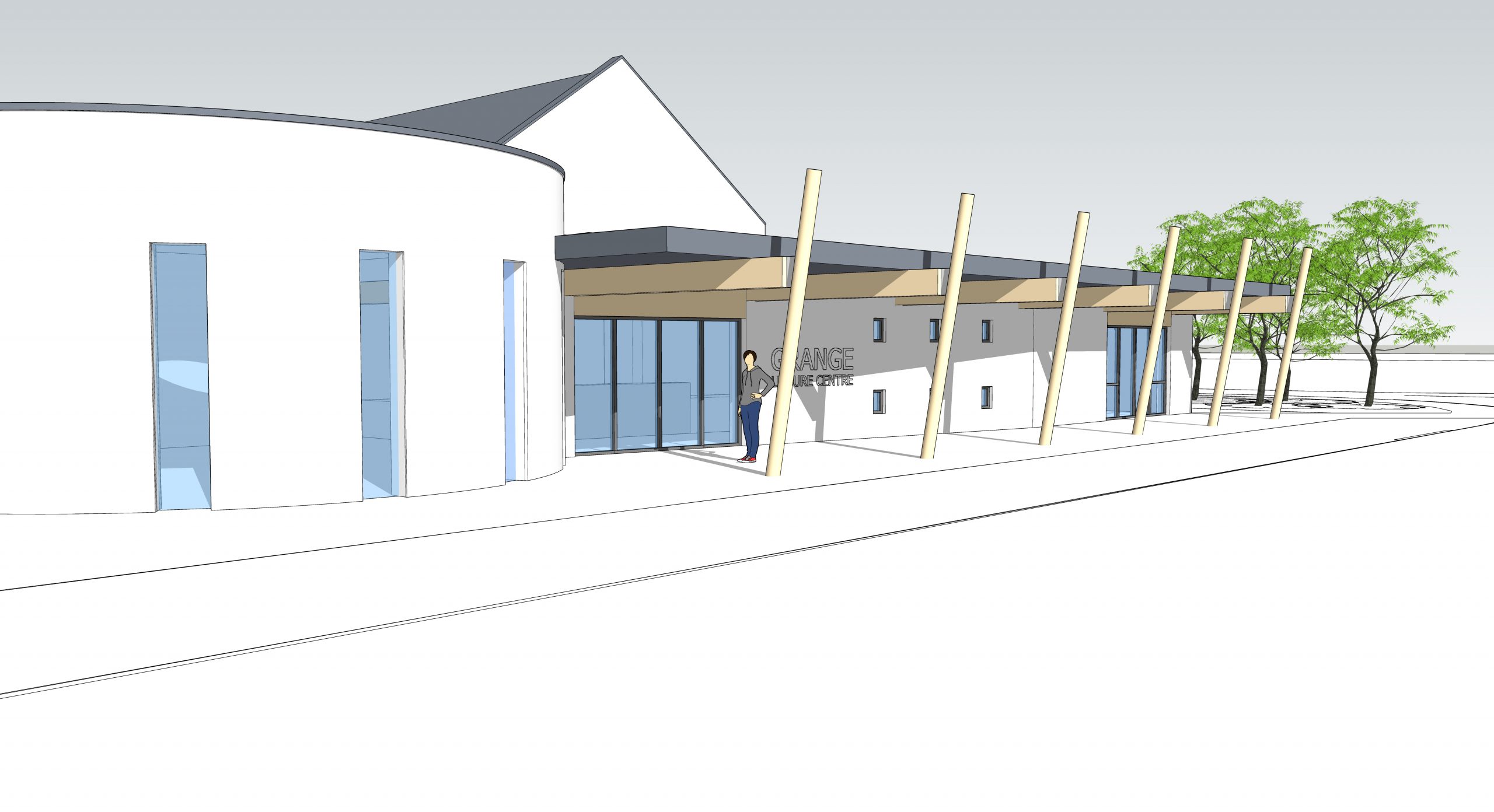 The circular meet and greet, combined with a flat roof frontage and pitched roof forms to the rear, is a direct response to the existing buildings situated on the opposite side of the road. The angled glulam colonnade and covered walkway, adds to this sense of arrival and provides an important visual connection between the angled facade of the future swimming pool building (due to be submitted for planning approval soon), connecting the existing and the new architecture into one unified scheme. The reception space itself will comprise a generous reception desk with full access for those with mobility limitations for an improved cohesive entrance to the site to all visitors, with a new layby introduced for arrivals and tourers. This helps to remove the need for vehicles and caravans waiting in the main drive approach and improves circulation generally.
With the caravan sales a continued feature for the Holiday Park and was previously accommodated utilising an existing cabin. The new scheme unifies the caravan sales aesthetic and offering a display area and new car park to the rear of the reception building. This provides a much-improved presentation to the frontage and also a larger caravan display area with a good level of parking provision.
In addition, the new building includes management accommodation for the site which, again has been lacking in recent years and is an intrinsic part of Park management and organisation.
Overall this is an exciting scheme and we are looking forward to see this development progress as it commences the first phase of future development designed to enhance the parks ongoing redevelopment process.