Construction progressing well on replacement riverside chalet
It was great to attend site this week and see how the continued development of the replacement riverside chalet we designed for a private Client in Brundall, Norwich. As you can see, the structure is really starting to take shape, and it already begins to show how the finished form will really enjoy the incredible riverside setting.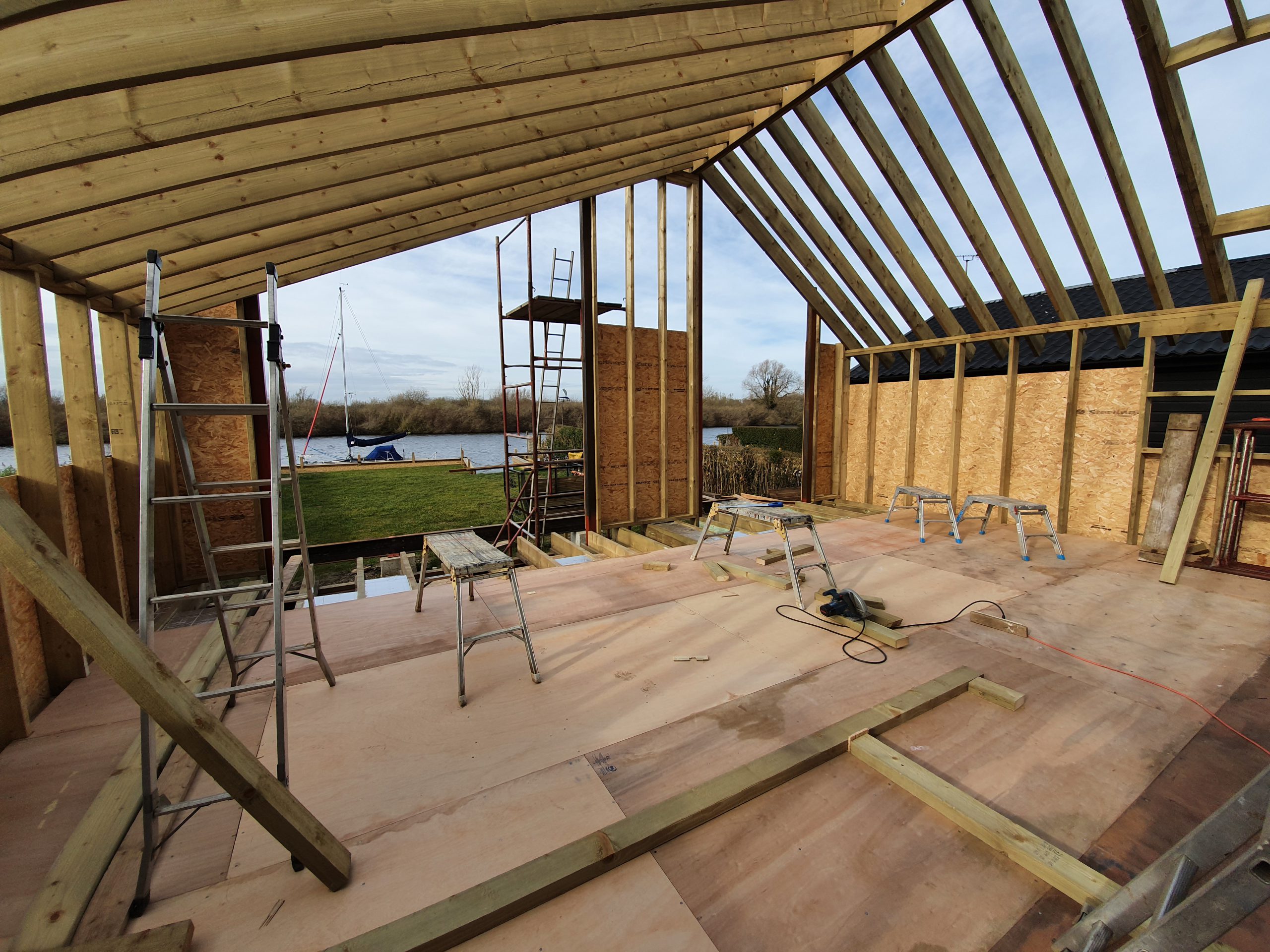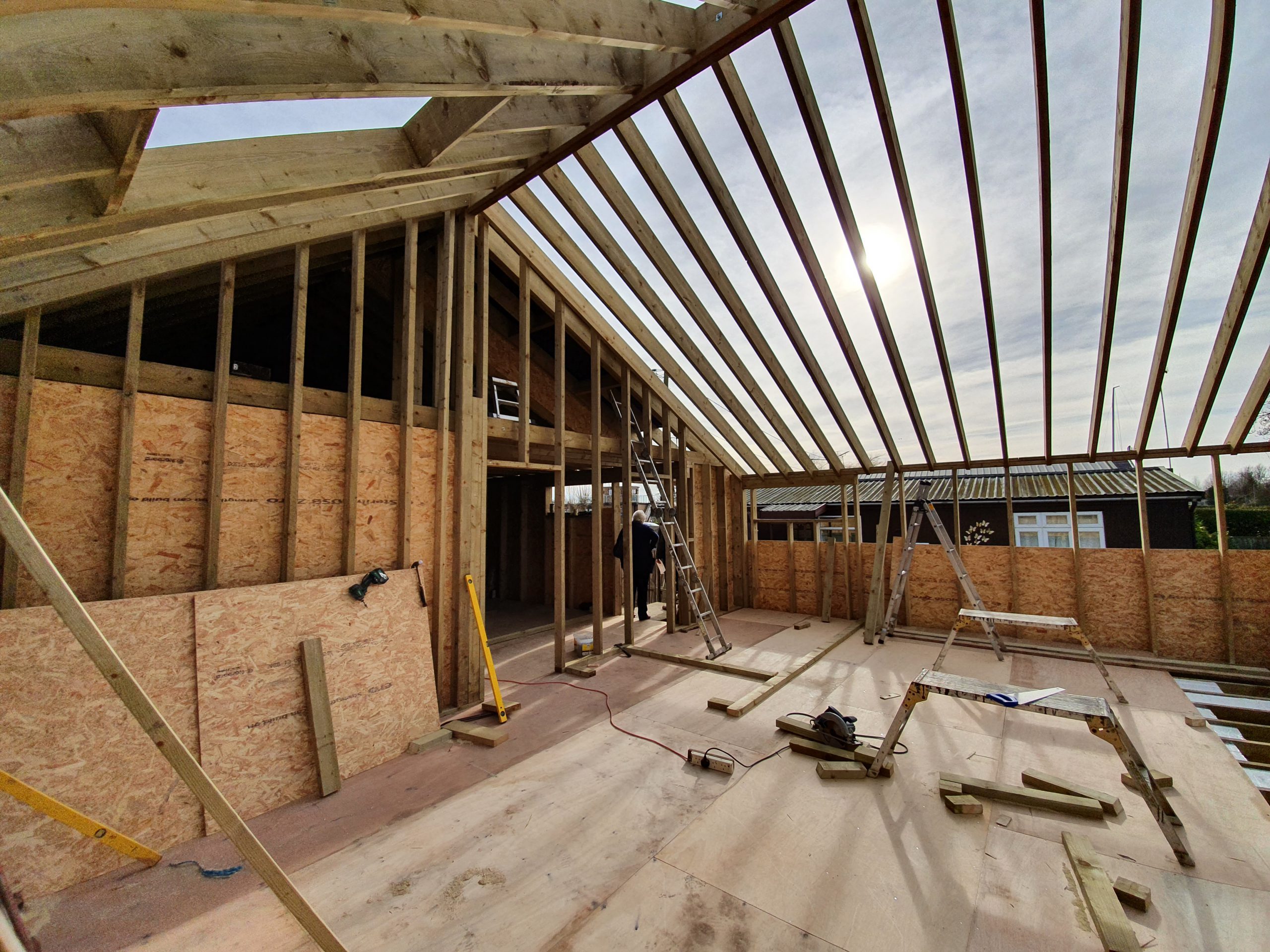 The proposal was approved to remove the existing worn and dated chalet, to provide a replacement that provides a much-improved structure that focuses on refining and enhancing the internal arrangement, ideal for family gatherings and also maximizing on the views overlooking the adjoining Norfolk Broads. Whilst the focus was on improving the internal arrangement and overall appearance, the plot as a whole intends to reflect the Client's desire to enhance the efficiency and sustainability of the building.
After carefully considering the layout, form, and design to respect its surroundings, the scheme not only offers a mix of contemporary and traditional features but also delivers a balanced approach to meet both the Client's aspirations and the Riverside Estates existing character. Overall, the proposed chalet looks to provide the aesthetics and appeal of the area and aims to support the surrounding growth and ever-improving appearance along the Riverside.
We look forward to seeing the development continue and enjoying the final piece later this year.