CM Agriculture, Western Farm Redevelopment
Western farm is located to the east of the village of Tibenham and forms the base for CM Agriculture's poultry handling and transportation business across East Anglia. The site has been comprehensively re-developed following the construction of new industrial style modern buildings, including a storage shed, a wash bay/warehouse, a workshop and office building. The wash bay building is placed to the north west corner of the site, alongside a water storage tank and handling facilities. Wash-down of equipment being a major process on site, minimisation of reliance on mains water use has been a primary consideration.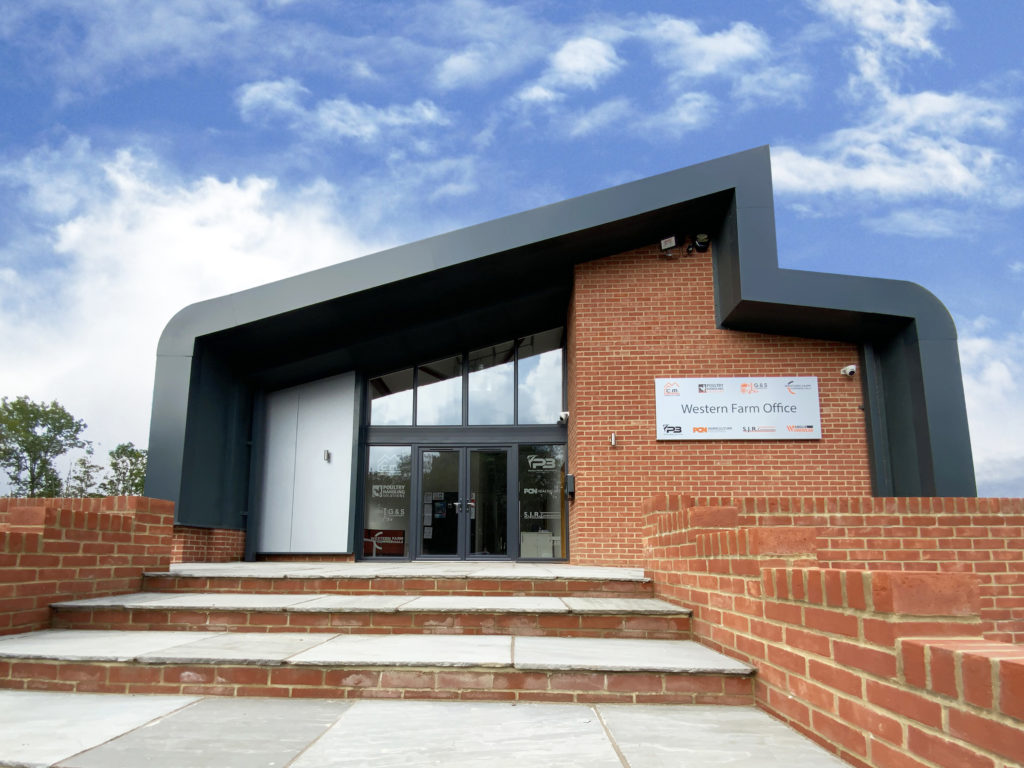 The new office building sits in a prominent position at the front of the site, with its own access direct to the road for visitors and staff. The new industrial buildings are separately accessed via their own driveway, positioned towards the back and partly visible behind the vegetation screening which bounds the site. Separate accesses off the main road allow security to the commercial area and prevent the need for visitors to transit the busy commercial yards.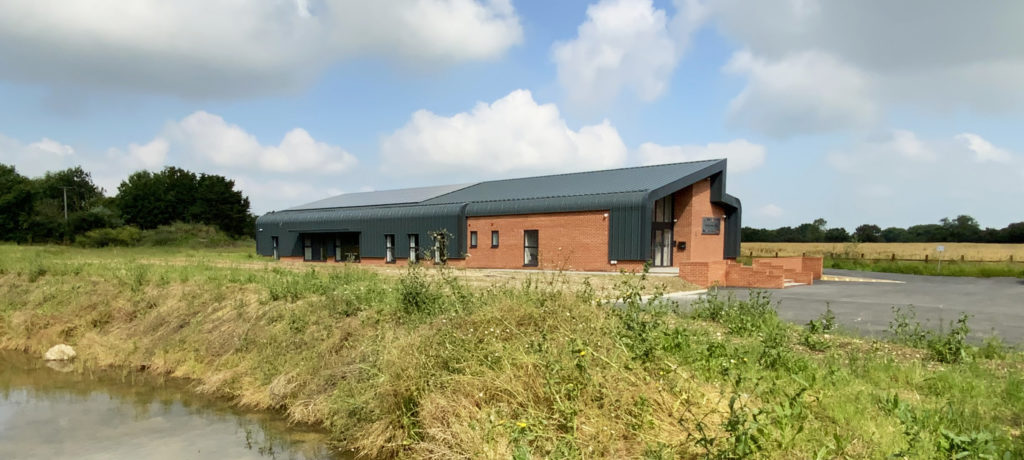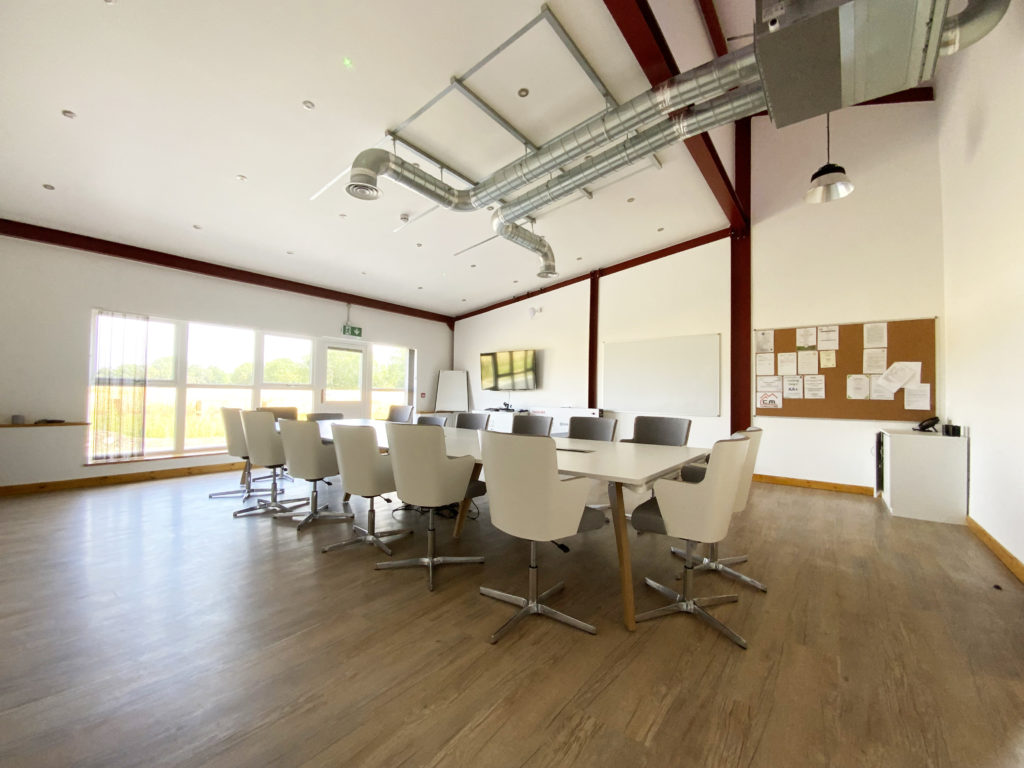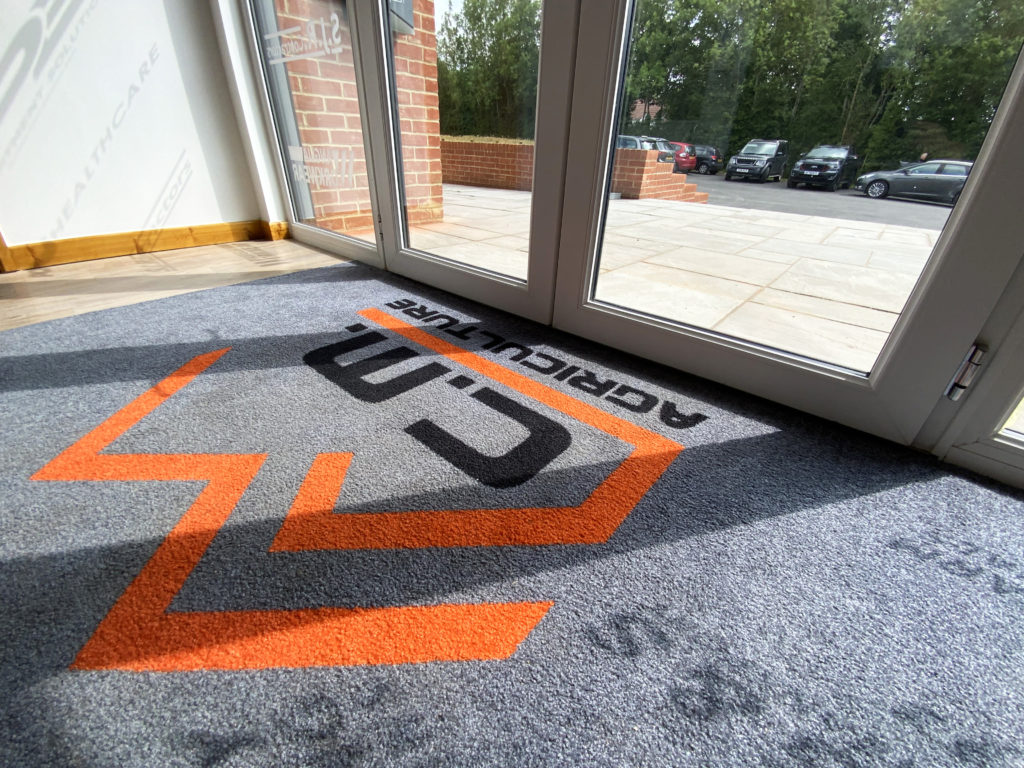 The contemporary office building has been designed to create a structure and space that meets today's needs while building in capacity with a scalable solution to meet future needs. The simple palette of dark grey profiled metal, red brickwork and curtain walling keeps the elevations intentionally simple and crisp while reflecting the industrial aesthetic and architecture on site.